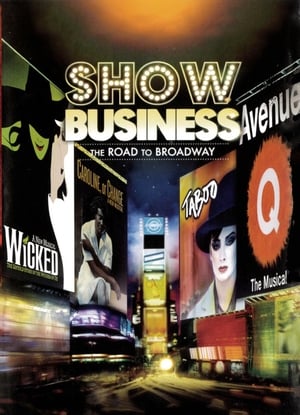 Infos supplémentaires
Titre original :
ShowBusiness: The Road to Broadway
Durée :
1h 42min
Date de sortie :
April 2007
Recette (en $) :
152
Site officiel :
http://www.showbusiness-themovie.com/
Torrent / Streaming
Inscrivez vous sur le site pour disposer des liens vers vos sites de téléchargement ou visualisation |streaming| préférés. Inscription rapide et gratuite
ShowBusiness: The Road to Broadway (2007)
ShowBusiness: The Road to Broadway is an American documentary film, directed by Dori Berinstein, a Broadway Producer, Writer and Filmmaker. Berinstein filmed each principal musical on Broadway for her project during the 2003-2004 season, for about 600 hours of initial film footage. She focused the film on four musicals, through the difficulties of pre-production, their openings, attendant publicity around the shows, and their reviews, through the 2004 Tony Award competition. The four musicals documented for the film were: Wicked, Taboo, Caroline or Change, Avenue Q.
Casting
Voir le casting : ShowBusiness: The Road to Broadway
Commentaires / Notes